At Last!
Karen and Joe are tying the knot!
Save the date—invitation coming soon.
The Wedding Bells
Saturday, October 27, 2001
Austin, Texas
The Festivities
Friday: Biking and Picnic
Friday Night: Welcome to Austin Party!
Saturday: The Big Day
Sunday: Brunch

The Journey
American Airlines 1-800-433-1790
Refer to STARfile# 09h1ai
Ground Transportation
Avis 1-800-331-1212
Refer to AWD# D003737
The Accommodations
Hampton Inn $
Call 5120452-3300 before September 1, 2001.
Reference Hanson/Caropepe wedding.
Holiday Inn on Townlake $$
Call 1-800-273-0077 and ask for the Great Rate.
Neighborhood B & B's $$
Call Karen before August 1, 2001 to reserve.
The Driskill Hotel $$$
Call 512-474-5911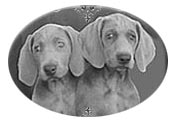 See you There!
Call Karen and Joe with any questions
512-459-7760
http://www.caropepe.com/wedding
joe@caropepe.com